Wire Mesh Fence
Fence Post
Hex Metal
Metal Wire
Wire Mesh Panels
Chain Link Fence
Gabion Box
Hexagonal Wire Netting
Welded Wire Mesh
Gal. Welded Wire Mesh
S.S. Welded Wire Mesh
PVC Welded Wire Mesh
Expanded Metal
Square Wire Mesh
Fiberglass Mesh
Shade Netting
Wire Mesh Demister
Agricultural Equipment

Add: 585 South of Zhonghua Street, Shijiazhuang Hebei , China.
Tel: +86-311-67260097
Fax: +86-311-67260097
Mobile: +86-13785110811
E-mail:sales@feiruitrade.com


S.S. Welded Wire Mesh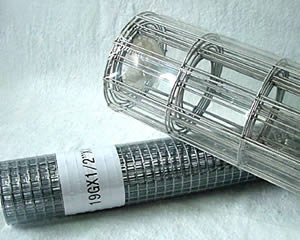 Stainless Steel welded wire mesh is made of high quality stainless steel wire and welded by advanced computer-controlled machines. It possesses features of excellent corrosion resistance, beautiful look, and longer work time. Compared with galvanized welded iron wire mesh or PVC coated welded iron wire mesh, these features can compensate for its seemingly higher cost. Commonly used material wires are SS304 and SS316.
Application: With the above-mentioned features, Stainless Steel welded wire mesh is a good choice for fishery industry, food drying, marine use, rodent proofing, cages for animals, and decoration, etc.
Quality Management:
Stainless Steel Wire Quality:
For stainless steel welded wire mesh, the material quality control is regarded as the vital importance. We have signed Long-term Buying Contract with Chinese best stainless steel wire manufacturer-Taiyuan Stainless Steel Wire Corp, this ensure our stainless steel wire are the top quality in China.
Digital Controlled Machines & Well-Trained Staff:
Our Digital Controlled Welding Machines and our well-trained workers also ensure our stainless steel welded wire mesh can satisfy the top quality requirement from worldwide.
Specification List of Welded Wire Mesh
Opening
Wire Diameter(BWG)
In inch
In metric unit(mm)
1/4" x 1/4"
6.4mm x 6.4mm
22,23,24
3/8" x 3/8"
10.6mm x 10.6mm
19,20,21,22
1/2" x 1/2"
12.7mm x 12.7mm
16,17,18,19,20,21,22,23
5/8" x 5/8"
16mm x 16mm
18,19,20,21,
3/4" x 3/4"
19.1mm x 19.1mm
16,17,18,19,20,21
1" x 1/2"
25.4mm x 12.7mm
16,17,18,19,20,21
1-1/2" x 1-1/2"
38mm x 38mm
14,15,16,17,18,19
1" x 2"
25.4mm x 50.8mm
14,15,16
2" x 2"
50.8mm x 50.8mm
12,13,14,15,16

Technical Note:
1,Standard roll length: 30m;width: 0.5m to 1.8m
2,Special sizes available at request
3,Packing: in waterproof paper in rolls. Custom packing available at request.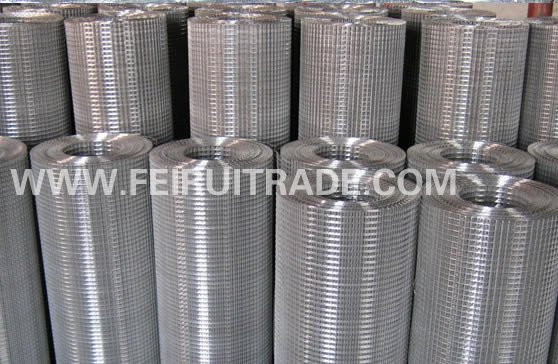 ADD: 585 South of Zhonghua Street, Shijiazhuang Hebei , China. 050093