Wire Mesh Fence
Fence Post
Hex Metal
Metal Wire
Wire Mesh Panels
Chain Link Fence
Gabion Box
Hexagonal Wire Netting
Welded Wire Mesh
Gal. Welded Wire Mesh
S.S. Welded Wire Mesh
PVC Welded Wire Mesh
Expanded Metal
Square Wire Mesh
Fiberglass Mesh
Shade Netting
Wire Mesh Demister
Agricultural Equipment

Add: 585 South of Zhonghua Street, Shijiazhuang Hebei , China.
Tel: +86-311-67260097
Fax: +86-311-67260097
Mobile: +86-13785110811
E-mail:sales@feiruitrade.com


Gal. Welded Wire Mesh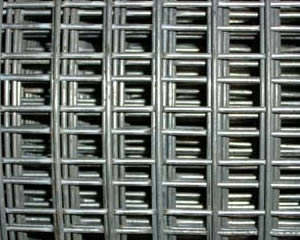 Material: the low carbon steel , elec-galvanized steel wire, hot-dip galvanized steel wire
pvc coated wire,stainless steel wire etc.
Surface treatment: elec-galvanized,hot-dip galvanized,pvc coated,powder coating etc.
Feature: The structure of this kind of wire mesh is strong, lasting and rust-resistant.Galvanized welded wire mesh is galvanized after welding.
Application: in industry and agriculture building, transportation and mining for all such purposes as poultry houses, egg baskets, runway enclosures, draining rack, fruit drying screen, fence.
Specification List of Welded Wire Mesh
Opening
Wire Diameter(BWG)
In inch
In metric unit(mm)
1/4" x 1/4"
6.4mm x 6.4mm
22,23,24
3/8" x 3/8"
10.6mm x 10.6mm
19,20,21,22
1/2" x 1/2"
12.7mm x 12.7mm
16,17,18,19,20,21,22,23
5/8" x 5/8"
16mm x 16mm
18,19,20,21,
3/4" x 3/4"
19.1mm x 19.1mm
16,17,18,19,20,21
1" x 1/2"
25.4mm x 12.7mm
16,17,18,19,20,21
1-1/2" x 1-1/2"
38mm x 38mm
14,15,16,17,18,19
1" x 2"
25.4mm x 50.8mm
14,15,16
2" x 2"
50.8mm x 50.8mm
12,13,14,15,16

Technical Note:
1,Standard roll length: 30m;width: 0.5m to 1.8m
2,Special sizes available at request
3,Packing: in waterproof paper in rolls. Custom packing available at request.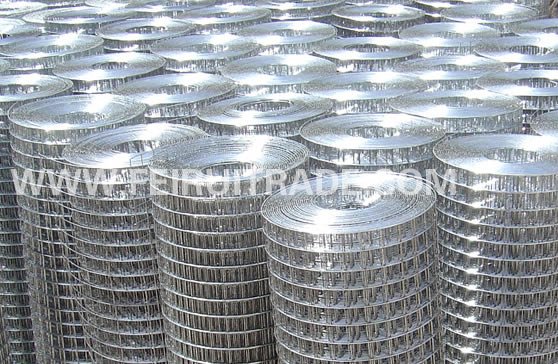 ADD: 585 South of Zhonghua Street, Shijiazhuang Hebei , China. 050093